Dr. Marion Doherty Hayden Biography.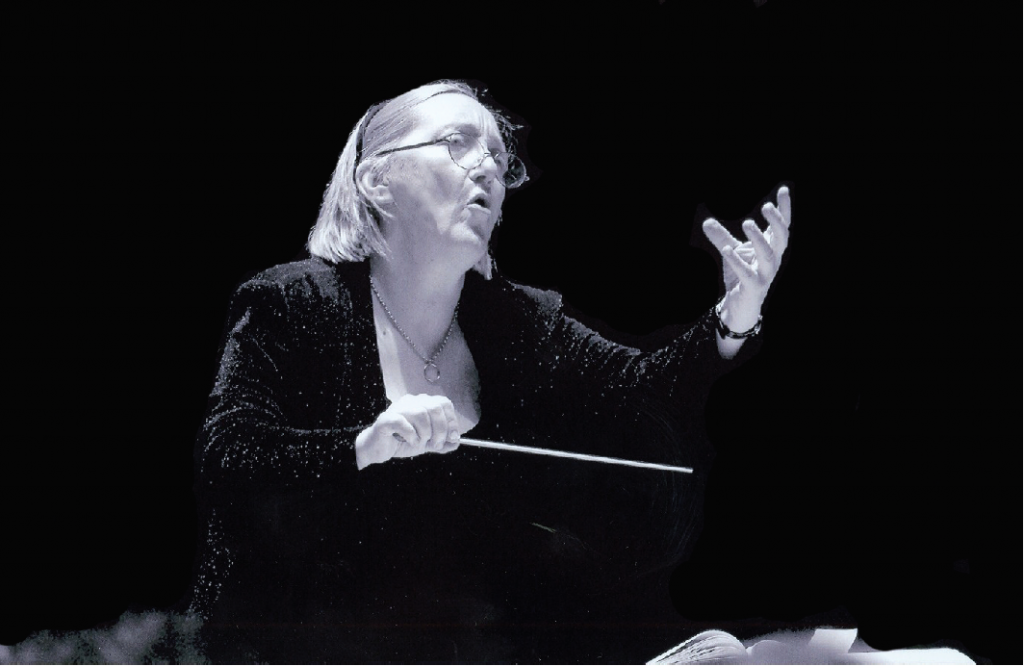 Dr. Marion Doherty Hayden was Head of Music at St. Patrick's College, Drumcondra for twenty-three years, where she lectured in undergraduate and postgraduate Music and conducted the College Choir and Orchestra in many choral, orchestral and operatic works.
Following an Honours BA (Irish and Music), B. Mus. and Diploma in Music Teaching at UCD (1968), Marion undertook an MA in Renaissance Music at Queen's University, Belfast (1990). She completed a DMA (Doctor in Musical Arts) in Choral Conducting and Pedagogy at the University of Iowa in 2007.
In 1985 Marion founded the prizewinning youth choir, Enchiriadis, winning numerous awards at Cork, Arklow, Coleraine and Bangor Festivals and performing in the Isle of Man, Italy, Barcelona, Germany and St. John's Smith Square in London. Enchiriadis Junior Youth Choir followed in 1990 and in 1994 she founded the 120-strong Enchiriadis Treis. With them she travelled to Hungary, the Czech Republic and Lithuania, and performed in many venues in Ireland. She has conducted large-scale choral works such as Bach St. John Passion, Vivaldi Gloria, Magnificat and Nisi Dominus, Handel Messiah and Zadok the Priest,Haydn Creation, Mass in Time of War and Te Deum, Mozart Requiem and Coronation Mass, Beethoven Mass in C, Fauré Requiem and Cantique de Jean Racine, Verdi Requiem, Bernstein Chichester Psalms, Britten Festival Te Deum, Eric Sweeney Déise Dé (1983) and Karl Jenkins The Armed Man.
In 2008 Marion was appointed conductor of St. George's Singers in Belfast and conducted them in Monteverdi 1610 Vespers (with authentic instruments), Bach St. John Passion (conducting from the harpsichord), Handel Messiah (Mozart's orchestration), Haydn Creation and Nelson Mass, Bruckner Mass in E minor, Britten Ceremony of Carols and Rejoice in the Lamb, Duruflé Requiem, David Lang (2016) In Memoriam: a Ground, as well as many shorter sacred and secular works by Byrd, Gibbons, Tallis, Farmer, Morley, Pergolesi, Elgar, Britten and Parry.
In May 2017 Marion conducted Mendelssohn's massive ten-movement Symphony No. 2, Lobegesang or Hymn of Praise, in the National Concert Hall Dublin and in the Ulster Hall, Belfast. She combined three choirs and three soloists from both North and South with the Dublin Orchestral Players, making over 200 performers. The programme began with Handel's Zadok the Priest and included Kilkenny-born Patrick Rafter performing Dvorak's Violin Concerto.
In January 2018 Marion became conductor of The Third Day Chorale and since then has conducted them in Armagh, Belfast, Carrickfergus and Bern (Switzerland) as well as locally. She organised two three-choir concerts in May 2018 and April 2019 with choirs from Belfast, Drogheda and Dublin. Future plans include Britten's Ceremony of Carols in December 2019, a three-choir concert in April 2020 and a trip to Portugal in 2021.
Marion is in demand as a continuo player on harpsichord, as an accompanist and adjudicator. She has taught for over 40 years on early music courses in Austria, Germany, France, Italy, England and Ireland. She plays viola in a string quartet and leads a consort of viols.